Theatre Mainstage and Design System
Columbia College Chicago
05-15-2020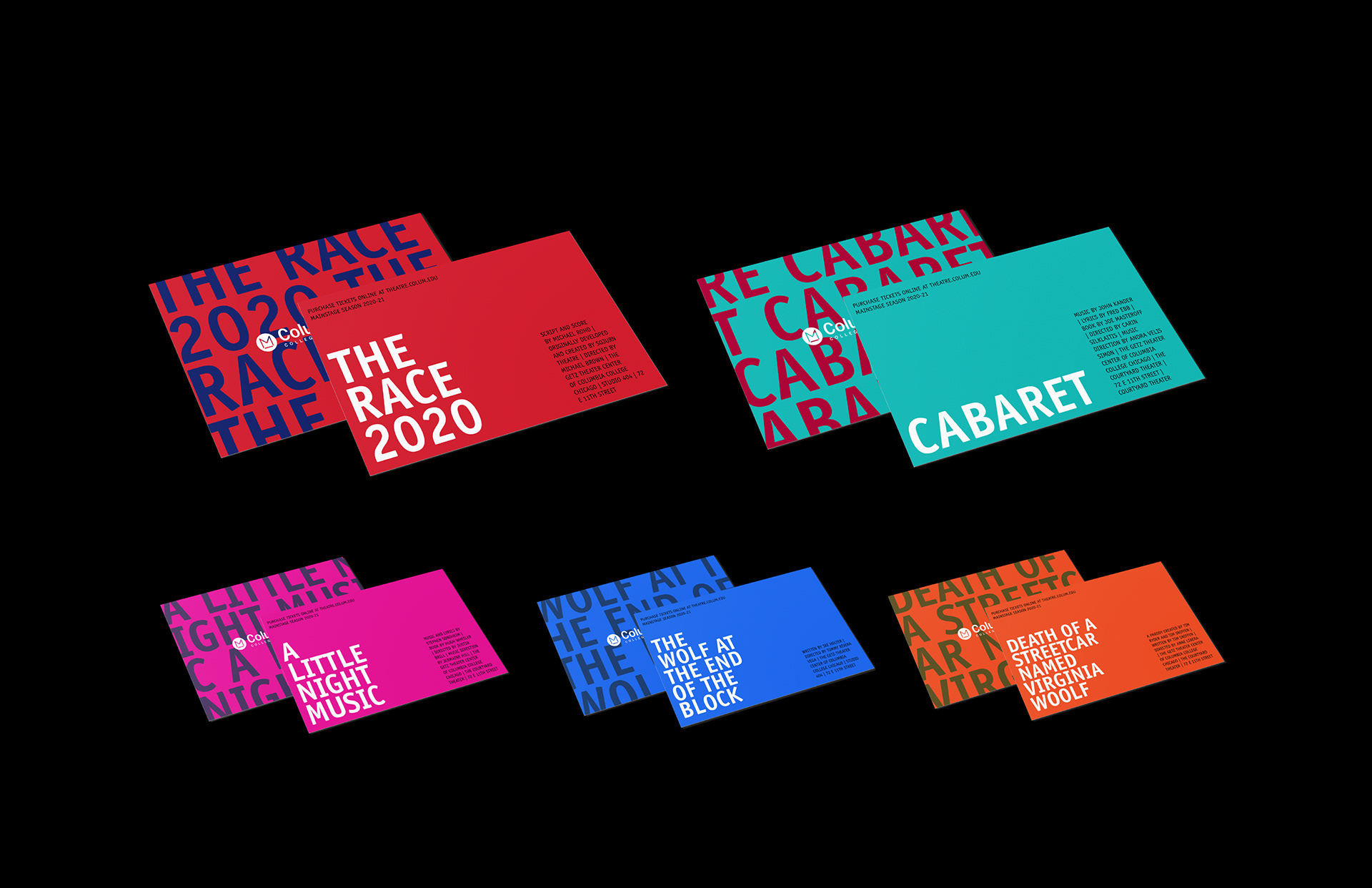 Faculty: Sarah Faust
Team: Emma Carillo, Anthony Camacho

Columbia College Chicago's Mainstage is the Theatre department's opportunity to share student and faculty work with the community and college. A collaboration between Theatre and Design, the goal of the project was to conceive of a bold and daring design, to embody, what was described by our client as 'a season with a bite.' One of the criteria that my design team and I developed early on in the process was that we needed the campaign to be tightly tied together as a whole. We wanted the Columbia community and others to recognize the design from the first play of the season to the last, thus calling for a cohesive design system. Early in the project, we realized that our client were not utilizing social media to their full advantage, and thus, decided to design deliverables that worked across both a digital and physical platform. We presented three distinct, fleshed out themes to our client that emphasized the ideas of photography, illustration, and typography respectively. Ultimately, our client chose to move forward with my typography concept as the official theme for the new season.

Buddy Project Rebrand
12–10–2018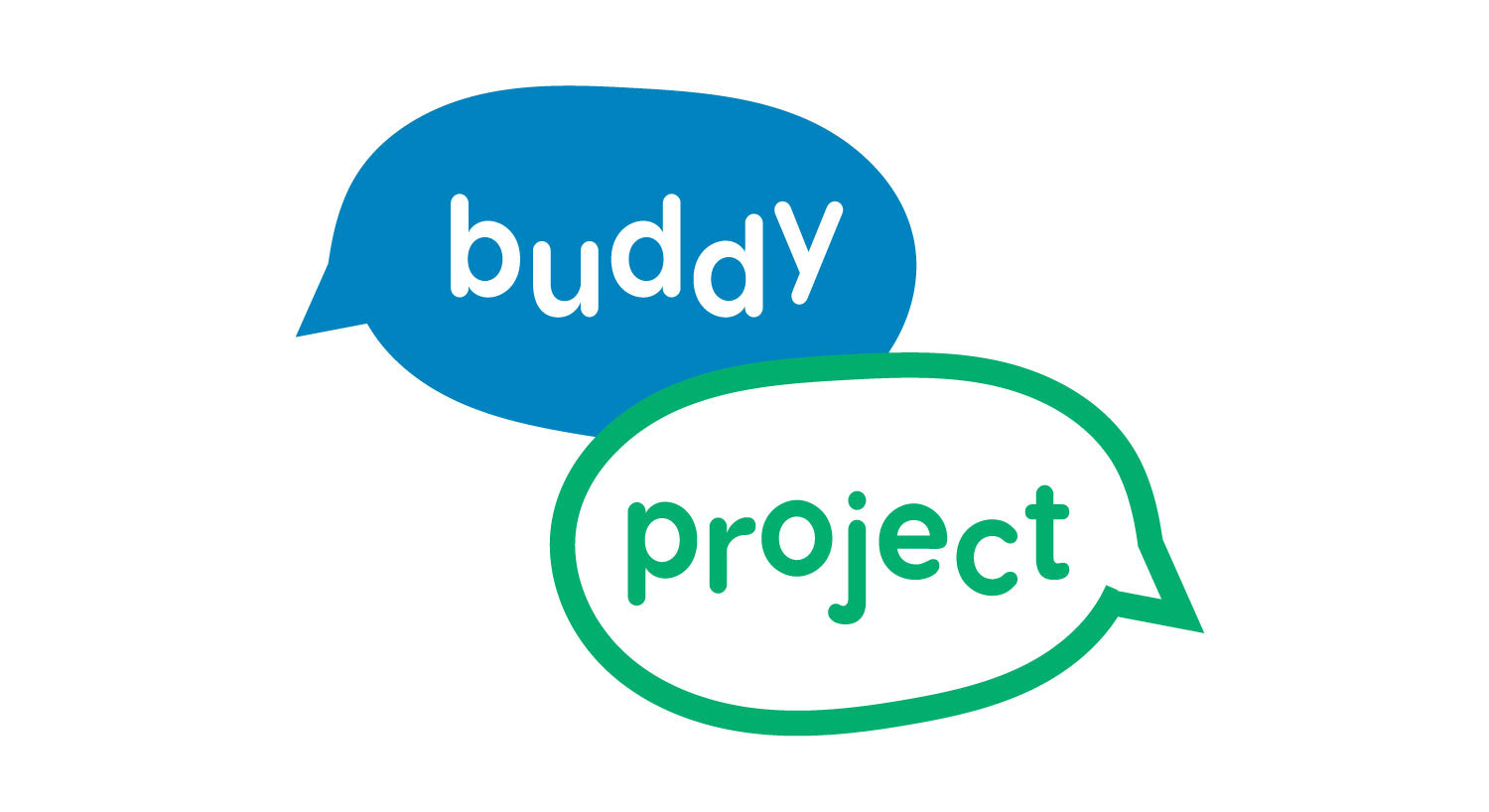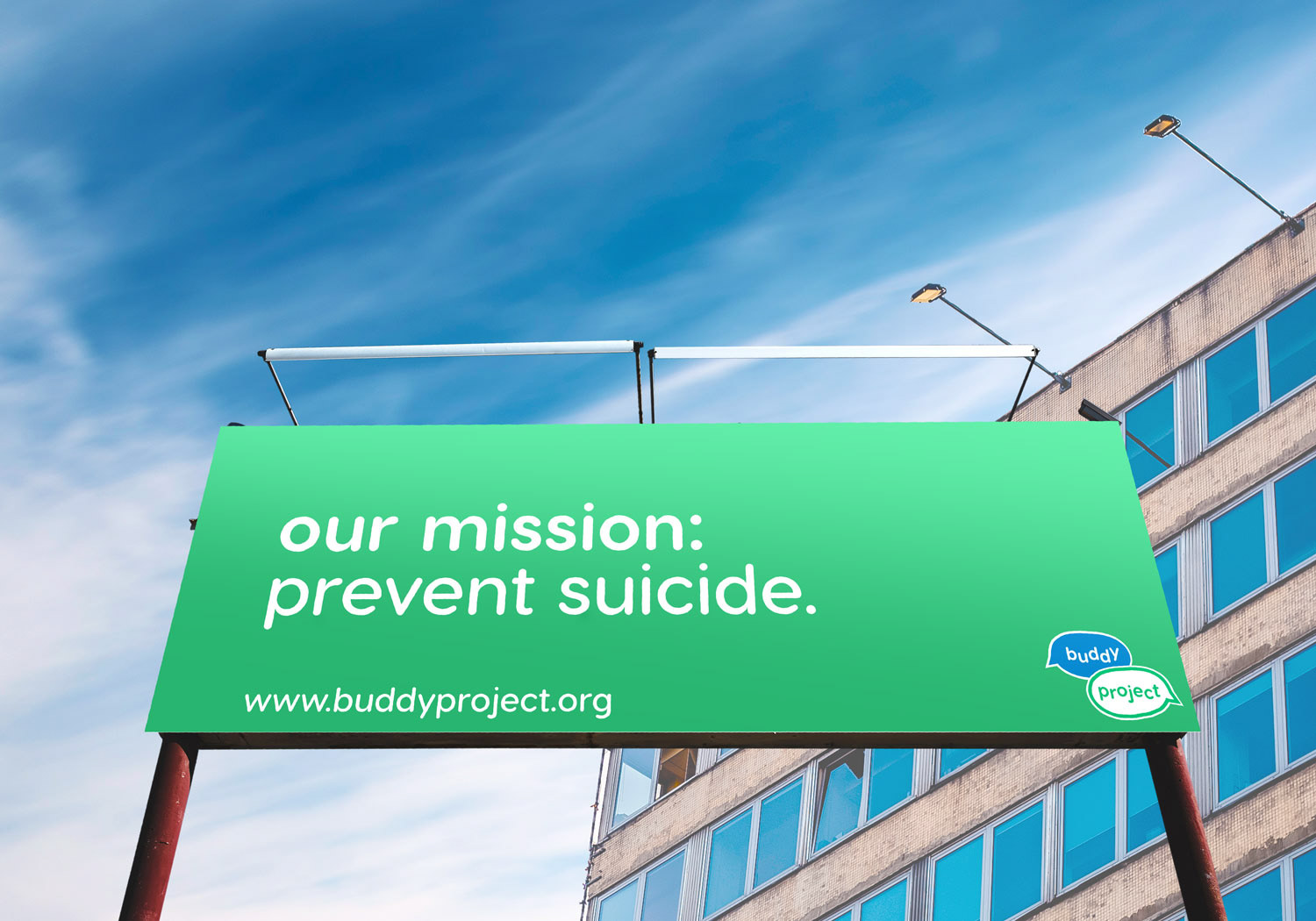 Buddy Project is a nonprofit organization that tries to prevent self harm and suicide by pairing different individuals across the nation up with each other in an effort to keep those struggling accountable as well as to raise awareness. In their original design as displayed in the first few images, the look and feel seemed a bit too casual for their given audience. In an effort to seem more professional while also keeping their friendly impact, I chose to utilize Visby CF, bright blue and green colors, young faces in the advertisement, and an overall minimalistic tone. Through these different elements, I was able to visually rebrand this organization in a corporate yet welcoming way.

Glossier Packaging Rebrand
12–12–2019
Glossier is a beauty company that focuses on finding fun in beauty, whoever you are and wherever you are at in your skincare journey. They are famous for their clean, minimalist, pastel look and typically target young adults as their main audience. For this project, I decided to create a mock new line of products released by Glossier that are more welcoming to a younger audience— such as teenagers and pre-teens. With this in mind, I tried to combine their minimalistic style with more vibrant colors from natural areas such as caves, canyons, and mountains. Adapting the base design from the pump bottle onto different sized and shaped containers proved difficult but after some experimentation, ultimately worked out well in

Raaka Chocolate Packaging Rebrand
10-27–2019
Raaka Chocolate is a chocolate company that pride themselves in taking the cacao flavor a step further. Every bar they sell is of single origin, vegan, and free of gluten, soy, and dairy. From the beginning of this project, I felt the original design communicated the origin of the chocolate well while failing to reveal what the product actually is. With this in mind, I designed the new bar to mimic the look of a typical chocolate bar while also adding subtle illustrations that point to the flavor —still setting each bar clearly apart from the other.

Bodacious Typeface
03–05–2019
I designed Bodacious as a result of feeling inspired by the roundness and malleability of paperclips and wanted to try translating those characteristics in the form of a font. As I created it, I set three rules for myself. 1. Each letter would be composed of two detached lines. 2. The lines would overlap around a central area and 3. The corners would always be round, not sharp.